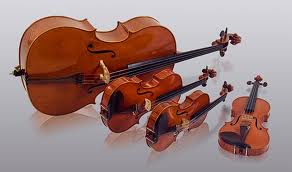 Written in 2008
String Quartet No. 4
String Quartet
14 minutes
Difficulty level: Good amateur/student
I think that the 'new' in music does not consist of inventing new sounds, but of saying something new. This string quartet contains no original effects, but instead explores a number of musical ideas with the intention of creating a narrative in the abstract which explores my experience of the time in which we live. While there is nothing representational in the music, I was affected both by my mother being terminally ill - she was the last member of her generation - and by writing during the economic crisis of 2008 - a potential turning point in the lives of millions.
There are three movements, which may be performed separately.
Click below to download the Score (and parts if needed) as PDF files.