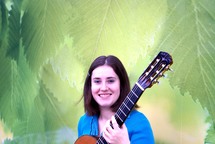 Written in 2010
Repeated Attempts
Guitar
4 minutes
Difficulty level: Student or Professional
I have written two previous pieces with the same title, one for string quartet and the other for brass quintet. In those pieces the ensembles were given relatively short pieces of material to explore, which end but do not conclude. In this piece I found myself having another go at the same idea. It was written for Georgina Whitehead.
There are instructions on the timing and extended techniques with the score.
Click below to download the Score (and parts if needed) as PDF files.