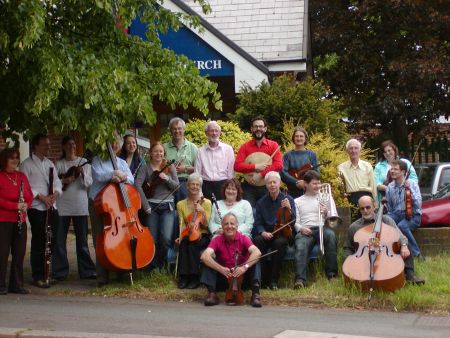 Written in 2008
Chamber Symphony No. 5
Chamber Orchestra
8 minutes
Difficulty level: Moderate/Student
I wrote my first Chamber Symphony by accident - a short orchestral piece seemed to require more to be said, then more, and more, till there were four movements. While trying to make a 'symphonic' statement in modern musical language may seem perverse, I feel I have found ways of creating short dramas of sections which carry a musical and dramatic argument through the piece. This Chamber Symphony has three movements, played without a break.
Instrumentation: 1111 1110 percussion, vibraphone, piano, strings There is another version using harp and marimba instead of vibraphone and piano.
Click below to download the Score (and parts if needed) as PDF files.