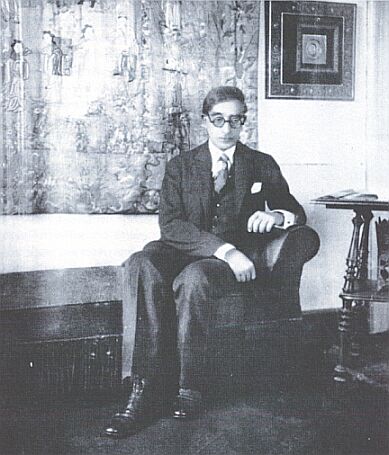 Written in 2010
Visions of Love
Mezzo soprano and piano
6 minutes
Difficulty level: Professional
This setting of three poems by C.P. Cavafy was made for Georgina-Rosanna Murray. The poems are published by Penguin Books, who gave permission for the setting. Cavafy lived in Alexandria in the early twentieth century, a member of the Greek community established by Alexander the Great, then slowly dying out. He lived his life in increasing isolation. His poetry is full of a powerful sense of memory and loss.
Voices

Ideal voices, the beloved voices
of those who have died or of those who are
lost to us as if they were dead.

Sometimes they speak to us in dreams;
sometimes, in thought, the mind hears them.

And with their sounds for a moment return
sounds from our life's first poetry -
like music at night, far off, fading out.
Desires

Like the beautiful bodies of those who died young,
tearfully interred in a grand mausoleum
with roses by their heads and jasmine at their feet -
so seem those desires that have passed
without fulfilment; without a single night
of pleasure, or one of its radiant mornings.
When They Come Alive

Try to preserve them, poet,
your visions of love,
however few may stay for you.
Cast them, half hidden, into your verse.
Try to hold onto them, poet,
when they come alive in your mind
at night or in the brightness of noon.
Click below to download the Score (and parts if needed) as PDF files.