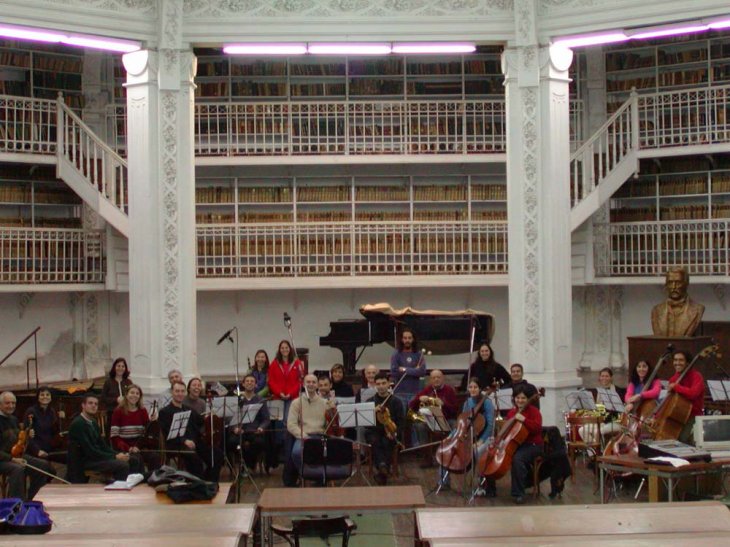 Written in 2004
Chamber Symphony No. 4
Chamber Orchestra
20 minutes
Difficulty level: Student or professional
The Symphony consists of three movements, played without a break. Each movement begins with a simple idea which is allowed to develop to an extreme conclusion. The first movement consists of fragments which grow into ever more complex phrases. The second consists of a fast rhythmic ostinato. The third begins with long descending chords. As a reaction, first one set, then another set, of tiny clashing ideas grow to fill the space around the chords.
Instrumentation: 2222 2110 Piano, Percussion, Strings
Click below to download the Score (and parts if needed) as PDF files.