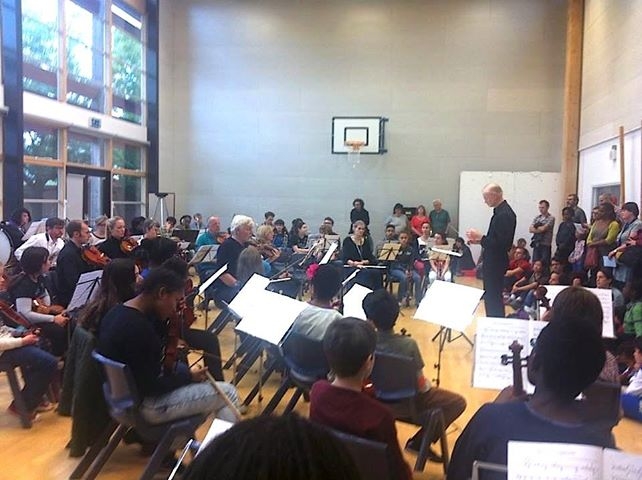 Written in 2013
Music for an Imaginary Film
String, wind, brass, and percussion ensemble
8 minutes
Difficulty level: Beginners or school pupils
The piece was written for the pupils of Lambeth Council's Tippett Music Centre. The pupils provided most of the musical ideas, in the context of the type of sound effects which might be used in film music. The piece was composed using these effects for a collaborative performance between the pupils of the Centre and Dulwich Symphony Orchestra as part of the 2013 Herne Hill Music Festival. The sections of the piece are labelled as follows: - Mysterious, Funny, Jazzy, Mysterious Again, Exciting, Dangerous, Building Up, Moment of Mystery, Building Up, Exciting, Terror, Chaos, Mysterious, and It's All Over.
This piece is intended to be performable by any large group of instrumental learners as long as there is a reasonable glance of string, wind, brass and percussion players. The absence of particular instruments would not significantly detract from the performance. If the ensemble are bolstered by teachers and/or adult players, this would aid the performance.
Click below to download the Score (and parts if needed) as PDF files.