"Daffodils Never Hear"
Home Page
The life of a Cornish family in the 1880's,
including working in Bolivian silver mines.
"Daffodils Never Hear" is the title of a history of my family, compiled by Valerie Gale, a cousin of my mother. Her sources were a series of family diaries, and research she carried out into their historical background.
The central part of the book consists of the chapters based on the lives of my Great Grandfather and Great Grandmother - J B Williams, and his wife Mary Ann. Their diaries are a remarkable historical record, and deserve to be known more widely.
They came from St. Agnes, a mining town on the north cost of Cornwall, in the west of England. The mines were in decline, and there was mass emigration. J B Williams went to Bolivia to work in silver mines, returning to move to Brixham in Devon, where he became a local political leader, chairing the Town Council for many years.
Their cultural background was Cornish Methodism. While JBW's diaries record his travels and adventures, his future wife's diaries record her daily life and her struggle to be 'saved'.
This site contains edited extracts from the book. The text is by Valerie Gale, and the editing is mine. Spelling mistakes found in the diaries have been left uncorrected.
"I" am Alan Taylor, now living in London, UK. I still have a silver ingot mined by my Great Grandfather in Bolivia, and I have the original copies of the diaries.
Valerie Gale drew the title of the book from a poem by Rudyard Kipling, "Cities and Thrones and Powers". The words read: "This season's Daffodil/ She never hears..."
Top of page
---
Links to related sites
We are keen to establish links with sites on related subjects - in exchange for a link to this one - please send details of your site, and URL, and put a link to "Daffodils Never Hear - history of a 19th century Cornish family" at "at.orpheusweb.co.uk/Daffodil/"
Email Alan Taylor on links.
Thanks
Cornish history and emigration
2. St Agnes
Top of page
---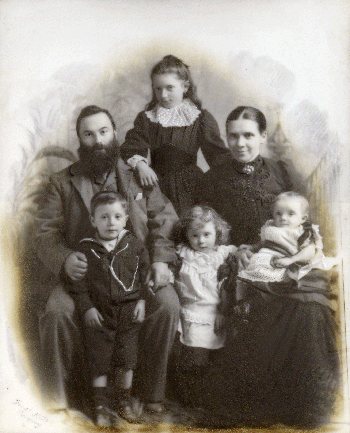 JB Williams, Mary Ann, and their young family
---
---
Email
Alan Taylor
for more information.
---
Visited



times.


times since it moved to this host.
---
Updated on
15th Jan 2009
---